We're All About Referrals
Giving
– Tis Better To Give –
Listen for a need when you meet someone.
Tell the individual you know someone who can provide that service.
If you have done business with that member, share your experience.
Give out the business card of the member's and ask for theirs as well.
Ask if it is okay for the member to contact them.
Complete a Referral Slip at the next meeting.
Getting
– But We Like to Get Sometimes 🙂 –
What is a "good referral for you?
What materials/brochures can up pass out to members?
What "specials" can you offer members and their referrals?
What would be your "dream" referral?
Give an example of how you have helped a client and how that client profited as a result of your expertise or your product/services.
"I help you grow your business as you help me grow mine."
The "60 Second Commercial"
It all starts with an introduction:
"My name is… and I am with…
Focus:
Highlight one service/product and discuss the benefits of the service, rather than the service itself. Also include what makes up a good referral for you.
Summary/Closing:
"Nutshell" what you have presented and remind members of your name and business.
CUSTOMIZE YOUR MESSAGE
Name:
Company:
I offer the following products/services:
These products/services provide the following benefits:
My product/services help people by:
An example of a good referral would be:
What to look/listen for to find a referral for me:
The Face-to-Face meetings are designed to allow members the opportunity to get to know each other. If you take the time to learn more about fellow members and their business/services, it will be easier to refer them to others.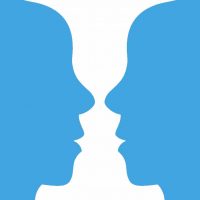 We'd Like To Hear From You!